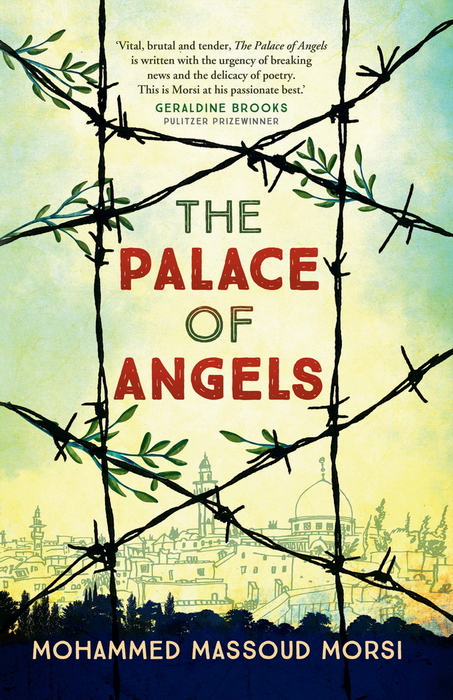 A tender, intimate and compelling collection of stories, The Palace of Angels will take you on surprising and devastating explorations of love and life, distilling the true cost of tragedy, oppression and unrealised potential.
Mohammed Massoud Morsi does not undermine the brutality of a life lived under occupation, but he offers a rare narrative: one that does not merely glimpse our humanity, but breaks it open to expose the bones of how we live and connect, and how our failure to do so affects us all.
Morsi is a masterful storyteller, whose elegant and vivid prose beautifully captures what it means to live rather than simply exist, holding a mirror up for the reader to recognise the connections between all things.
Amal Awad
Twenty-two Years to Life is a moving and heartbreaking tale based on a true story. It brings new meaning both to steadfastness and the human suffering within the mega prison of the Gaza Strip. The level of the occupier's cruelty is matched by the fragile humanity of the occupied––in a way that can only be appreciated with the personal narrative so beautifully spun. The human complexity turns and twists and is then exposed in this powerful tale of the clash between love and hate, revenge and compassion, within an impossible and abnormal reality of occupation, colonisation and ethnic cleansing. The Palace of Angels is a gripping tale that challenges our preconceived ideas and identities.
– Ilan Pappe, Israeli historian and author, Professor of History, University of Exeter
Vital, brutal and tender, The Palace of the Angels is written with the urgency of breaking news and the delicacy of poetry. This is Morsi at his passionate best.
– Geraldine Brooks, acclaimed Australian author and Pulitzer Prizewinner
I did not think my heart could both break and soar any more over my father's homeland. I did not think I had more tears or laughter. And yet Mohammed Massoud Morsi's The Palace of Angels took me by surprise. It moved me deeply, reminding me of the power of story-telling to reveal how living under occupation packages the absurd and the tragic, despair and compassion, into individual and collective lives. Morsi is a tremendous story-teller who pulls off this ambitious, big work because he pays attention to the details, treating his characters with tenderness even at the moments when the reader thinks they least deserve it. This is a book to be read and re-read.
–Randa Abdel-Fattah, author
With all the sympathy one might feel, it is impossible for an outsider to imagine what it is like to be a Palestinian living in the West Bank or Gaza today. Morsi affords one a revealing glimpse.
– Daniel Gavron, author, former editor, Israel Radio and The Jerusalem Post
The Palace of Angels was hurting, shaking, made me dizzy and uncomfortable, gave me hope and filled me with despair, all at once.
– Kobi Tuch, Israeli educator
It does not matter which part of the world we belong to if we consider ourselves a supporter of peace and equality, but it matters that we do not close our eyes to the fatal truth of the regime of Israel, Syria, Iran, Myanmar, Iraq, North Korea, Afghanistan or some of the African countries. It matters to listen to the independent voices are heard from these countries. And this novel is one of those voices. This novel is one of those voices that provokes our conscience.
– Shokoofeh Azar, shortlisted author for 2018 Stella and Queensland Literary Awards
Morsi, writing with tremendous empathy, has distilled a political conflict into a very human, visceral story. The dichotomy between love and oppression echoes through this powerful narrative, taking the reader on a shifting journey between the delicate and the devastating.
– WritingWA
What is Past is Dead is about desperate actions we sometimes take to counter desperate events. The best thing about this novella: it is an intimate portrait of one man's life. Had Morsi painted this work on a bigger canvas, it would not have worked nearly so well as what he has done instead, which is to present us with a very fine cameo.
– T.D. Whittle, Author
This is a book about love, though at first it may appear to be a story of ancient hatreds. Slowly, and with big-hearted charm, Morsi creates a world in which love is the only antidote to fear.
– Sisonke Msimang, Literature & Ideas curator, Perth Festival